5 Healthy Bedtime Snacks
I have received information and materials from ©Johnson & Johnson Consumer Inc. 2017.The opinions stated are my own. This is a sponsored post. #ForBetterTomorrows #BetterTomorrows #FallBack #CollectiveBias
Who else has noticed it's getting darker earlier in the evening, and the sun is rising later? Sheesh! I've been starting my day hours before the sun rises and ending it after the sun has set. I know I'm not alone. November 5th is Daylight savings time and this means winter is coming, and I'll be hibernating for the next 5 months. But, that doesn't mean I need to eat like a hungry bear digging through a garbage can… Today I'm sharing five healthy bedtime snacks that won't bust your gut.
We're all trying to pack as much into the daylight hours as possible, and we all end up with minor aches and pains, right? So. Freaking. Tired. And achy, and hungry, and busy, and my mind is going a million miles a minute. I need to satisfy this growling stomach, and help relieve those minor aches and pains that are preventing me from a good nights sleep. Don't you?
The day after a bad nights sleep due to an achy shoulder is always the worst. It always seems to ache when I do some overhead chores around the house, the littlest things can cause an ache, like changing a light bulb. I know right? I know you have a little ache that sneaks up on your too. It can make tomorrow miserable unless you tackle it before bed.
Sleepless nights and aches and pains make even the easiest household chores seem daunting. No one wants to clean the yard and prepare the home for winter on zero sleep. That's why I use TYLENOL® PM, to relieve the little aches and pains that sneak up on me after a long day of work around the house and help me get a good nights sleep.
My shoulder pain used to keep me up at night. But when I feel it coming on, I know I can reach for the TYLENOL® PM and get some much needed pain relief and sleep. Tomorrow will be a productive day all because I was able to get a good night's sleep.
TYLENOL® PM has always done a fantastic job to relieve the little aches and pains that have been keeping me up at night. Get the 100 count of TYLENOL® PM for only $11.99, $1.50 off with your Walgreens card. This offer is valid 11/5-11/11. #winning! Click the tag on the image below to shop.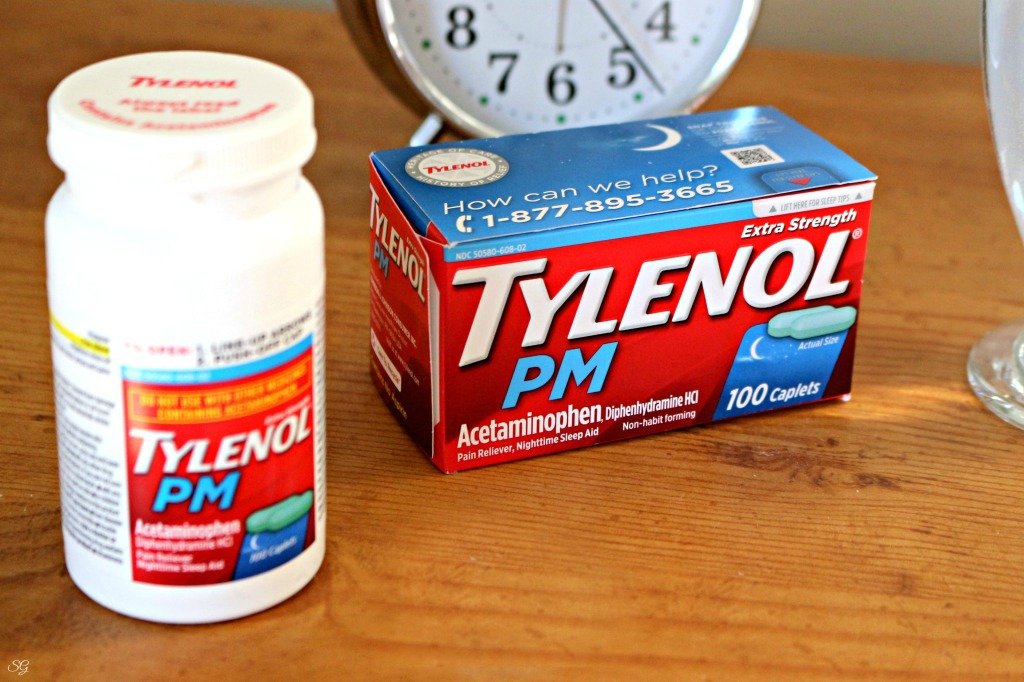 Five Healthy Bedtime Snacks
No cookie crumbs in our bed this winter….maybe. For now we're sticking to some better for you snacking options. I'm sure the cookies will make their appearance about half way through winter. But for now, we're going to try to be good. So here are our better snacking options that get us through each week.
Delicious Grapes
Who doesn't love grapes. We love green and purple grapes and they make a nice bedtime snack. Don't you agree? They're full of water too, so that helps keep us hydrated while we're snacking before bed.
Poppin' Pumpkin Seeds
OH YES! We love poppin' pumpkin seeds in the old trap. Not just during the dark evenings of fall, either!
You can either make your own with all the pumpkins from your fall decor, or you can find them prepackaged right along with the nuts at Walgreens while you're picking up your TYLENOL® PM!
AWW Nuts
Almonds, peanuts, and pistachios round off our list of favorites. Nuts make a delicious and super easy bedtime snack. They're filling and certainly better for you than a pile of cookies! Notice I did say better for you..not better tasting! haha
Turbo even knows when it's bedtime!
Chunks of Cheese
This one I could take it or leave it. I'm not all that into cheese. I'd rather just have the grapes or apples. Katie likes cheese though, so I usually just have a different snack while she's chomping on cheese.
Apple Slices
Apple slices! You can have apple slices with basically anything. I like the apple and peanut butter combination.
Of course Katie likes apples with…you guessed it, cheese.
Sippin' on Water
When we do decide to have a bedtime snack, we always have a glass of water too. Now is a good time to take a dose of TYLENOL® PM to help relieve my shoulder pain that has been keeping me up at night. TYLENOL® PM is working with Walgreens to help people who have sleepless nights due to minor aches and pains.
Mornings can be horrendous if you haven't had any sleep and been tossing and turning all night with an ache or pain. Thankfully I have TYLENOL® PM so I don't have to go through that anymore!
Follow the instructions on the packaging, of course.
Check out TYLENOL® PM on Facebook and YouTube!
What minor aches and pains keep you up at night?
While you're out and about, stop by Walgreeens and pick up a pack of TYLENOL® PM 100 Caplets to help take care of the minor aches and pains that keep you up at night.



TYLENOL® PM contains a pain reliever and nighttime sleep aid. ©Johnson & Johnson Consumer Inc. 2017 The third party trademarks used herein are trademarks of their respective owners.